"The marvelous thing about lack of planning is that failure comes as a complete and utter surprise."

– Peter Green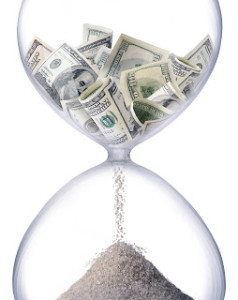 One of the biggest challenges organizations face is making the commitment to develop a well thought out strategic plan. "Are you kidding me!" they'll say. "Who has the time do a strategic plan with so much work to do?" Instead they wander into the work place and react to crises. And ironically, most crises are a result of their failure to plan! So why don't more organizations engage in strategic planning? Lack of time is one reason. Another may be confusion over the strategic planning process itself.
Even if your business commits the time to develop a strategic plan, you may be unaware that there are different approaches to Strategic Planning. Depending on the size of your organization and the desired outcomes for the planning process, there is a strategic planning process that is right for you.
"Strategic planning is the strategic thinking process whose outcome is clarifying the purpose of the business, where the business wants to be in the future and the choices the business will make to get there."

– Najera Consulting
First off, what exactly is Strategic Planning? While there are countless definitions as to what strategic planning is, Najera Consulting defines strategic planning as the strategic thinking process whose outcome is clarifying the purpose of the business, where the business wants to be in the future and the choices the business will make to get there. Read more…