"Everyone needs a coach."




– Eric Schmidt, the CEO of Google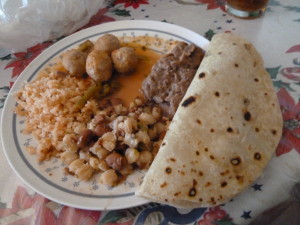 As a child growing up in the 1950's & 60's I remember sitting around the family dinner table eating tortillas, frijoles and other Mexican goodies that my mother would prepare daily. My father, a General Motors factory worker, made sure we all ate dinner at the same time! Every day! No exceptions!
The topic of conversation usually revolved around the family and went something like this; "Did you hear the latest about tio (uncle) Pepe's kids?" "How's school?" "Mama, can I spend the night at grandma's house?" If my father talked about work, which was rare, it was about some dumb thing his foreman did that day.
The setting was similar at the homes of my Latino friends. The same food and conversation but with their own tio Pepe and dumb foreman stories!
I recall the dinner conversations at my friends Tom's house. Tom's father was what you would call a "white collar" worker, a "professional." As a matter of fact he was the president of a local manufacturing firm.
The conversations at Tom's house revolved around the family, not as much as our dinner conversations, but they also included the latest office developments. I remember hearing how Tom's father approached his last business negotiation, the mistakes he made, and how he was able to make a key point in his presentation to the board of directors. In retrospect Tom's father was providing Tom corporate survival skills and career success tips.
It certainly was different from what we talked about at my house! It was interesting. However, I didn't pay too much attention. The food was less interesting. No tortillas, no beans and no flavor!
Fast forward to 1979. After spending 9 years pursuing an engineering degree (that's a story in itself!) I found myself working for a Fortune 500 company in Chicago as a Civil Engineer. Immediately I felt that I should have paid better attention to a lot of the things Tom's father talked about at their dinner table!
My degree prepared me well for the technical challenges I faced as an engineer, but it did not prepare me for the corporate culture I was experiencing. I struggled with office politics, influencing people I had no direct control over, getting my ideas heard, dealing with a difficult boss, the list went on and on.
The 2015 Corporate Inclusion Report from the Washington-based Hispanic Association on Corporate Responsibility (HACR) finds that just over 7 percent of Latinos held board seats – higher than average in Fortune 500 companies but still considered low, and of those, about two percent were held by Latinas. Overall, four percent of all executive positions were held by Hispanics, with Latina executives comprising one percent, which HACR calls a "worrisome" lack of movement in the executive ranks.
What this means to me is that the dinner conversation in Latino households has not changed much since the 1950's & 60's!
Don't get me wrong. The information and knowledge we receive from our parents are immeasurably valuable. I thank God for my parent's insights and common sense approach to life, which I use to this very day! But I did not get any advice on how to swim with the corporate sharks and make it out alive!
Ask any successful person and they will tell you that a key factor of business and personal success is knowledge and information. Knowledge and information is not only obtained through a formal education but also through experience and, in the case of my friend Tom, through casual dinner conversations.
Two things I did to close this 'dinner' gap conversation was to get a mentor and hire a business coach. I suggest you do both. Why? In today's economy hiring a coach is no longer a luxury.
As the global economy continues to dramatically change, coaching is increasingly accepted as a necessity in order to develop your career, to get to the next level in your organization, to make more money or even to build better relationships. A recent survey by The Hay Group International stated that "between 25 and 40 percent of Fortune 500 companies use executive coaches."
Coaching and mentoring differ in nature. In coaching 'transformation' is the key objective. The coaching lasts for as long as is needed, depending on the purpose of the coaching relationship. The focus of hiring a business coach is to turn your dreams into completed projects. Think of your coach as your project manager.
Mentoring on the other hand is more relationship oriented and, to be successful, requires time. You need time for you and your mentor to learn about one another and build a climate of trust. You need trust so you can feel secure in sharing the real 'life' issues that are impacting your success. Successful mentoring relationships can last a lifetime as in my case.
Although specific learning goals or competencies may be used as a basis for seeking a mentor, its focus goes beyond these areas to include things, such as work/life balance, self-confidence, self-perception, and how your personal life influences your professional career.
The hiring of a coach and finding a mentor allowed me to propel my corporate career and gave me the confidence to leave corporate America 16 years ago and start my own consulting firm.
Make hiring a coach and seeking a mentor an essential part of your professional and personal development and your dinner table conversation may resemble one I had recently;
Father (me): "Mija, how did your presentation to the board of directors go?"
Daughter: "Just fine. I was nervous at first but then I remembered what you told me. You said, 'Mija, if people look serious during a presentation it's not because they're mad – or anything like that – it's because they're listening intently to what you are saying – you have their attention.' So when I saw the serious look on their faces, I knew they were listening to every word I was saying. I was right! They accepted my proposal!"
Father: "Excellent! Let's call your grandmother and tell her the good news! By the way, did you hear the latest about tio Pepe's kids?
If you're serious about your professional career and want to achieve extraordinary success please click here to set up a Free two (2) hour coaching session with Gabriel Najera.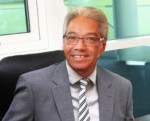 About the Author:
Gabriel Najera is the president & founder of the Najera Consulting Group. Gabriel is a frequent speaker to organizations. And, is a highly sought after advisor to corporate and nonprofit executives looking to develop a strategic thinking mindset.
Gabriel is the author of the forthcoming book, Lessons From the Field: From Farmworker to Fortune 500 Consultant. Gabriel is available to speak to your organization. To inquire about scheduling Gabriel for an upcoming speaking engagement or to inquire about our consulting services, please click on this link.