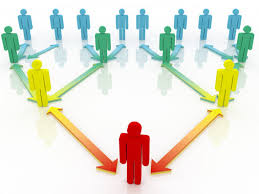 In our every day lives, the relationships we maintain are important – be it with family, friends or loved ones. However, the relationships we maintain in the work area are just as crucial.
Did you know that the average American worker spends about 100,000 hours at work over their lifetime ?  This amounts to over 4,000 complete days we spend with our co-workers. It makes one think!
Throughout one's career, a person will make important relationships, and others that are not so important. How does one differentiate between the two? How does one successfully develop sound relationships in the work place for the advancement of his/her career?
I have put together a few insights that will help the career-minded individual in developing and managing relationships.  Relationships are a key factor in determining how successful you will be.
How to Develop a Relationship Strategy
The typical professional has over 3,500 contacts in their database. If you were to analyze your network, you'll find that only a few of these contacts are critical to your success.
Unlike your family (I'm afraid you're stuck with that crazy uncle of yours!), the great thing about your social and business contacts is that you can pick and choose who remains in your database,
In his book "Networking Smart: How to Build Relationships for Personal and Organizational Success," Wayne E. Baker offers this relationship strategy:
On a set of index cards write who your contacts are. You can easily do this using your contact software to print them onto index cards.
Organize your contacts by categorizing them by type of relationship (social or business).
Within each category rank order them. Which are vital for achieving your purpose? On whom do you depend the most? How unequal is that dependence?
Now do the following:
Invest is your strategy for critical relationships that are vital in helping you achieve your goals. These are the people you want to communicate with often. These people are usually on your Christmas card list. Check in with them often. But don't just call to ask for assistance. Ask yourself, "How can I help them achieve their goals?"
Hold is your strategy for relationships that are essential but not critical in helping you achieve your goals. A call twice a year is suggested and maybe a once a year dinner or lunch meeting.
Divest is your strategy for relationships that aren't vital or essential in helping you achieve your goals. Yes you read it right. Divest, get rid of them or avoid going out of your way to communicate with them. These are contacts that you don't need to invest any more time in. Let's be honest, all of us have had relationships that we've hung on to for one reason or another!
Give and Take

It's important to remember that all relationships are based on "give-and-take." Keep in mind that there are those who regard you as vital in helping to achieve their goals. Give freely of yourself and of your professional expertise, and that in which you aspire for will find you.
Relationships are key for building your personal and organizational success. How you manage them will determine how successful you will be!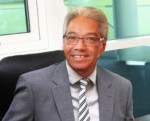 About the Author:
Gabriel Najera is the president & founder of the Najera Consulting Group. Gabriel is a frequent speaker to organizations. And, is a highly sought after advisor to corporate and nonprofit executives looking to develop a strategic thinking mindset.
Gabriel is available to speak to your organization. To inquire about scheduling Gabriel for an upcoming speaking engagement or to inquire about our consulting services, please click on this link.