Part Three of a Ten Part Series on "The 10 Ways Businesses Get Stuck in Neutral."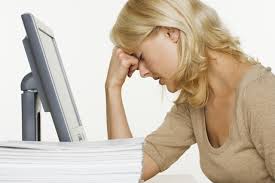 Today's business environment is more competitive and challenging than ever before. The recent economic downturn has been the grim reaper for many businesses in the corporate and nonprofit sector.
Yet, the majority of business leaders make costly mistakes that keep them from being able to weather the storm. To ensure the future success and profitability of your organization, make sure you watch out for the 10 common mistakes. Click here to view part 2 of the series.
Mistake #3 – Being Oblivious to Your Management Style

We live in a world of self-generated beliefs that, for most of us, remain largely untested. They are based on conclusions we infer from what we observe, the culture we live in, and past experience. Together this creates in us a unique management style and perspective.
A client was concerned with the low morale of her IT team. She recently appointed a new manager to this team (the previous manager retired) and within a few months she saw dwindling work quality and the disengagement of the IT staff. The client was getting lots of complaints about this new manager, and because of this feedback concluded the new manager had to change his approach or be let go.
I told her that before concluding that he needed to change his management style, we first needed to identify his key management traits and then determine if a change is needed at all.  She looked at me like I was crazy but went along with me any way.
She allowed me to coach the manager and his team. I conducted a 360 survey on the manager, interviewed the team individually and I found out that the manager exhibited the following traits:
He  engages in conversations for the breakdown of work related tasks.
He values practical, concrete accomplishments in the here and now.
He appreciates flexibility in self and others.
He lives for the moment.
What I found (and the team agreed) was that the new manager's style was not all that different from the previous manager! What really set the team off was the new manager's tendency to only talk about work related matters and nothing else.
The previous manager came up through the ranks and was very knowledgeable about each team member and their family. He often engaged in conversations not having to do with work. This was pointed out to the new manager and with some coaching the team's morale went up!
The IT team also agreed to dig deeply into understanding each of their management styles and develop plans on how to leverage these styles in the future.
The moral to the story? Understanding your management style is critical to reaching win-win situations and to achieving the results you desire.
Stay tuned for part 4 where I'll discuss Costly Mistake #4 – Adhering Too Strictly to Policy and Procedures.

Najera Consulting Group offers Free 1 Hour Strategy Sessions for a limited number of owners of small to medium sized businesses and non-profit executive directors.
Schedule Your Session Today and:
• Gain better clarity of your organization's vision.
• Uncover hidden challenges and blind spots that could be sabotaging your success
• Leave this session renewed, inspired, and re-energized about your business or non-profit.
Space is Limited. Click here to contact us with the subject line, "Free Strategy Session" or call: 630-326-3238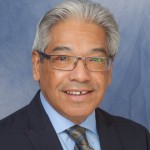 About the Author:
Gabriel Najera is the president & founder of the Najera Consulting Group. Gabriel is a frequent speaker to organizations. And, is a highly sought after advisor to corporate and nonprofit executives looking to develop a strategic thinking mindset.
Gabriel is the author of the forthcoming book, Lessons From the Field: From Farmworker to Fortune 500 Consultant. Gabriel is available to speak to your organization. To inquire about scheduling Gabriel for an upcoming speaking engagement or to inquire about our consulting services, please click on this link.