Another Post in Our Series of DIY Consulting Tools We Share Every Other Tuesday!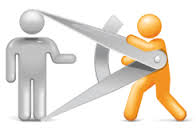 Benchmarking is a business performance improvement tool for learning from world-class organizations and then applying that knowledge to achieve superior performance in your organization.
Benchmarking continues to grow in popularity. So much so that SurveyMonkey recently introduced a benchmarking service for its customers in four areas: 1) employee engagement; 2) customer satisfaction; 3) Net Promoter scores, which measure if customers would recommend a merchant to others; and 4) website feedback.
Overview of The Benchmarking Tool
In essence, benchmarking is the process of identifying, understanding, and adapting outstanding practices anywhere in the world to help any organization (both nonprofit and for profit) improve its performance.
Effective benchmarking focuses on processes or areas that are critically important to performance. These may include:
Business processes providing a major source of competitive advantage.
Areas strongly affecting employee or customer satisfaction.
Areas with rapidly changing technology.
Practices where costs are felt to be noncompetitive.
A study of Fortune 500 companies showed that in 24 industries, companies that benchmarked outperformed their non benchmarking competitors in return on equity by more than seven performance points. Time and again, companies that look outside their own industries for best practices are startled to find easy pathways for remarkable improvements in performance.
To Use This Tool
An effective benchmarking process follows four phases: planning, analysis, integration, and action. Ten steps fall under these four phases.
Planning
1. Identify what is to be benchmarked.
2. Identify comparative candidates.
3. Determine data collection method and collect data.
Analysis
4. Determine current performance "gap."
5. Project future performance levels.
Integration
6. Communicate benchmark findings and gain acceptance.
7. Establish functional goals.
Action
8. Develop action plans.
9. Implement specific actions and monitor progress.
10. Re-calibrate benchmarks.
Use This Tool When
You need a systematic process for identifying and implementing best or better workplace practices.
You want to see how you compare to best-in-class performance.
To Learn More
We recommend the following book for those of you interested in learning more:
Benchmarking: The Search for Industry Best Practices that Lead to Superior Performance by Robert C. Camp.
Helpful Hints
Make sure that management supports your benchmarking endeavor and is committed to spending resources on the effort.
Top management should provide direction to the benchmarking team, and the team should encourage frequent communication with management.
The team should have strategic plans that identify sources of competitive advantage and suggest benchmarking priorities.
The team should undergo benchmarking training before beginning their study. They should understand and be able to follow the benchmarking process. They should know precisely what they want to learn from others and be ready to answer any question they ask of another company.
Teams should focus on specific areas for improvement, and secure a commitment to change in these areas.
When making site visits, teams should include the people who will ultimately make the changes resulting from the study.
It's important to establish detailed action plans and accountability for identified improvements.
For the month of August, Najera Consulting Group will be conducting Free 1 Hour Strategy Sessions for a limited number of owners of small to medium sized businesses and non-profit executive directors.
Schedule Your Session Today and:
• Gain better clarity of your organization's vision.
• Uncover hidden challenges and blind spots that could be sabotaging your success
• Leave this session renewed, inspired, and re-energized about your business or non-profit.
Space is Limited. Click here to contact us with the subject line, "Free Strategy Session" or call: 630-326-3238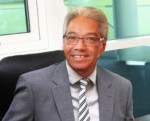 About the Author:
Gabriel Najera is the president & founder of the Najera Consulting Group. Gabriel is a frequent speaker to organizations. And, is a highly sought after advisor to corporate and nonprofit executives looking to develop a strategic thinking mindset.
Gabriel is the author of the forthcoming book, Lessons From the Field: From Farmworker to Fortune 500 Consultant. Gabriel is available to speak to your organization. To inquire about scheduling Gabriel for an upcoming speaking engagement or to inquire about our consulting services, please click on this link.