Another Post in Our Series of DIY Consulting Tools We Share Every Other Tuesday!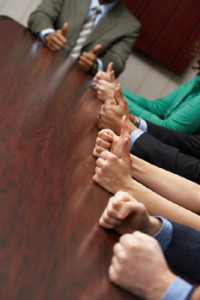 A client called and thanked me for the DIY Tuesday Tools of the Trade series. She commented that her team has used several of the DIY tools but still face a hurdle. They can't seem to reach a consensus on the best approach to take!
A group sometimes has difficulty reaching a consensus when several possible solutions to an issue exist. Using a decision matrix can make it easier for the group to agree on solutions to complex problems.
"A decision matrix is a group activity in which the possible solutions and various criteria are weighted and then ranked."
Overview of Decision Matrix Tool
A decision matrix is a group activity in which the best possible solutions and various criteria are weighted and then ranked. Using this technique, your group can evaluate solutions against the criteria and then select the option that most closely matches your organization's goals.
To begin the process draw out a matrix similar to the one shown here.
List the options you're considering down the left side of the chart.
Write criteria in a row across the top of the chart.
Assign a weight factor to each criteria using a scale of "1" to "10", in which "10" is extremely important and "1" is marginally important.
Work through the chart, assigning a rating to each option for how well it satisfies each of the criteria. Use a scale of "0" to "10" where "10" is extremely well satisfied and "0" is not satisfied at all.
Go through the chart again, multiplying the criteria weight factors and the solution ratings. Write this value in parenthesis.
Total the values in parenthesis for each solution and write that number in the far right column.
Rank the solutions. The solution with the highest number is the most desirable solution or the highest priority item.
Develop an action plan.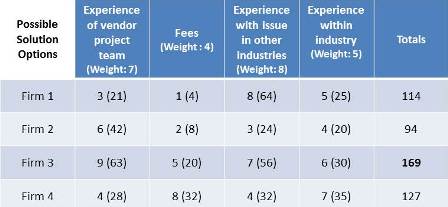 Here's an example of a completed decision matrix. In this example, a client wanted to hire a new advertising agency. The client's team constructed the decision matrix and used it to make their choice of Firm 3.
Use the Decision Matrix Tool When
Your group is choosing from several possible solutions and group members need to agree.
You need to set priorities if implementing more than one option is feasible.
To Learn More
We recommend the following book for those of you interested in learning more:
Helpful Hints
Assign weight factors to the solutions and criteria based on group members' combined knowledge and experience as well as the organization's priorities and resources.
Make sure weight factors indicate the relative importance of each criteria and takes into account key decision makers.
Phrase criteria in positive statements.
Limit the number of criteria to 10, if possible.
Examine how sensitive the most desirable solution is to the weight factors. If a small change in the weight factors shifts the "most desirable" solution to another alternative, the team may wish to discuss the top two alternatives in more detail, possibly considering more criteria.
You can select more than one solution if a number of options exist, implementing one immediately and another on a long-term basis.
Najera Consulting Group offers Free 1 Hour Strategy Sessions for a limited number of owners of small to medium sized businesses and non-profit executive directors.
Schedule Your Session Today and:
• Gain better clarity of your organization's vision.
• Uncover hidden challenges and blind spots that could be sabotaging your success
• Leave this session renewed, inspired, and re-energized about your business or non-profit.
Space is Limited. Click here to contact us with the subject line, "Free Strategy Session" or call: 630-326-3238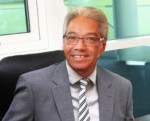 About the Author:
Gabriel Najera is the president & founder of the Najera Consulting Group. Gabriel is a frequent speaker to organizations. And, is a highly sought after advisor to corporate and nonprofit executives looking to develop a strategic thinking mindset.
Gabriel is available to speak to your organization. To inquire about scheduling Gabriel for an upcoming speaking engagement or to inquire about our consulting services, please click on this link.