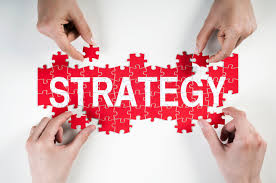 In part 1 of "The Top Four Reasons Strategies Fail" we proposed a lists of what strategy "is not" for setting some helpful boundaries on the meaning of strategy.  By setting aside what may mistakenly be called strategy, we can now focus on the potential power of the main concept.
In part 2 of "The Top Four Reasons Strategies Fail" we'll further examine what strategy really means and discuss reason #2: The strategic planning process focuses more on the development of the strategic plan and less on its execution.
What Strategy Really Means
What then does strategy mean? If we take a complete opposite view of what we described in part 1, strategy can be described as having the following key characteristics:
1. Strategy starts with a mission (why does the business exist?), values and vision, and then addresses the following questions:
Who is Your Customer? There are two categories of customers. Primary and Supporting.

If you are a "for profit" organization, your Primary customer is typically the end user of your product or service. All others are Supporting customers. These can include those responsible for getting your product to the end user for example.
If you are a "nonprofit" organization, your Primary customer is the person whose life is directly impacted by your organization's mission. Supporting customers are volunteers, members, partners, funders, referral sources, employees, and others who must be satisfied in order for you to achieve your mission.

What Does the Primary and Supporting Customer Value? Your utilitarian value as an organization is defined as: "That which satisfies these people's needs (physical and psychological well-being), wants (where, when, and how service is provided), and aspirations (desired long-term results)."
What is Your Uniqueness in Delivering Primary and Supporting Customer Value? Do you know your organization's uniqueness as compared to other comparable organizations? Why do your customers do business with you? What makes you different? What do people say about your business? (This is what makes you unique).
What Result Are You After? You may say that's easy. More sales, revenue & profit. Or, a nonprofit may say social impact. Imagine two soccer teams playing on a field with no goal nets. How do you keep score in this scenario? Put in the goal nets! However, the points scored are always recorded after the ball has gone into the net. What's your net? This is the result you are after. Points scored (sales, revenue, profit, social impact) will always be tallied once you've hit the net.
2. Strategy focuses on broad longer-term focus, or choices. Strategy directs activities and prioritizes resources towards your ability to create, deliver and capture value.
3. Strategy takes into account the gap between "current reality" and your "desired state" (vision). This means having a clear understanding of where your organization is now. Unbelievable as it may seem, this is a classical error most business make. They are not completely honest with themselves when it comes to recognizing where they presently are.
4. Strategy is primarily qualitative. Qualitative means relating to, measuring, or measured by the quality of something rather than its quantity.

5. Strategy provides guidance for the preparation of short-term business plans. Strategy integrates functional business plans into an overall scheme for the organization.
7. Strategy is clearly understood throughout the top, bottom and middle levels of the organization. I have yet to come across an organization where the executive team and/or board all fully understand their own strategy! By understand I mean, having the ability to articulate and communicate the strategy to others so that it makes sense to the one being communicated to.
Reason #2: The strategic planning process focuses more on the development of the strategic plan and less on its execution.
The strategy planning process is important. However, you need to strike a balance between strategy development and strategy implementation (the business plan).  Keep in mind that the strategy is long-term and qualitative. therefore, your business plan addresses the short-term quantitative nature of the strategy.
The business plan can be defined as a series of activities and/or objectives, which, if accomplished, will change your present condition into a future condition, the future condition being the outcome of successfully implementing the organization's strategy. It involves the organizing, staffing, directing and controlling of the organization's resources. And, the subsequent impact on financial budgets.
When developing a business plan, organizations should establish a short-term step-by-step action plan for reaching their strategic goals. Problems, obstacles, or barriers which might be encountered, should be considered and the necessary resources (both human and financial) identified. Specific activities to achieve your strategic goals need to be established and each activity must have a time schedule.
Addressing reasons #1 and #2 may not guarantee success but it will put your strategic efforts far ahead of the game.  Stay tuned for part 3 of "The Top Four Reasons Strategies Fail" in which I'll discuss reasons #3 and #4 of why strategies fail.
For the month of August, Najera Consulting Group will be conducting Free 1 Hour Strategy Sessions for a limited number of owners of small to medium sized businesses and non-profit executive directors.
Schedule Your Session Today and:
• Gain better clarity of your organization's vision.
• Uncover hidden challenges and blind spots that could be sabotaging your success
• Leave this session renewed, inspired, and re-energized about your business or non-profit.
Space is Limited. Click here to contact us with the subject line, "Free Strategy Session" or call: 630-326-3238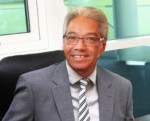 About the Author:
Gabriel Najera is the president & founder of the Najera Consulting Group. Gabriel is a frequent speaker to organizations. And, is a highly sought after advisor to corporate and nonprofit executives looking to develop a strategic thinking mindset.
Gabriel is the author of the forthcoming book, Lessons From the Field: From Farmworker to Fortune 500 Consultant. Gabriel is available to speak to your organization. To inquire about scheduling Gabriel for an upcoming speaking engagement or to inquire about our consulting services, please click on this link.