Today Begins a Ten Part Series on "The 10 Ways Businesses Get Stuck in Neutral."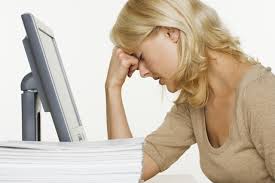 Today's business environment is more competitive and challenging than ever before. The recent economic downturn has been the grim reaper for many businesses in the corporate and nonprofit sector.
Yet, the majority of business leaders make costly mistakes that keep them from being able to weather the storm. To ensure the future success and profitability of your organization, make sure you watch out for the following 10 common mistakes.
Mistake #1 – Confusing Leadership with Power
The evolution of today's successful business organization has shown that effective leaders no longer manage and grow their organizations by control, but through relationships, trust, and communication.
In other words the key to success isn't contained in the position power of the leader; it is in their ability to manage relationships and work well with others both inside and outside of the organization.
One manufacturing CEO we worked with had a problem understanding this distinction. She grew up in a world where businesses were organized around clear lines of authority and narrow spans of control.
She relied heavily on position power. She would often summon her employees into her office and then close the door behind them.
Her employees felt intimidated and rarely acted on their own initiative. The world was changing around her, and as a result the business was losing good people, sales and business opportunities.
Compare this to another client who understood this distinction. She came into a business that was in crisis. She was brought in with the mandate to turn things around. But, fortunately she also understood that leadership is not given but granted.
Her leadership perspective allowed the organization to develop new business strategies resulting in the company's gross profit margin increasing from 10% to 34%. Total expenses were reduced by 20% and the sales team exceeded their previously established sales goal by 50%.
From our experience, effective leaders exhibit the following:
They understand what motivates their employees and what employee's value.
They seek the opinion of others − they make their employees feel comfortable in contributing their ideas (good or bad) to the business.
They have personal credibility − their employees "Trust" them.  The key word here is

"Trust."

I'll be writing more about trust in upcoming blog posts.
They have personal prestige − employees are aware of the leader's success record without having to be told or reminded.
Stay tuned for part 2 where I'll discuss Costly Mistake #2 – Avoiding Conflict in The Workplace.
Najera Consulting Group offers Free 1 Hour Strategy Sessions for a limited number of owners of small to medium sized businesses and non-profit executive directors.
Schedule Your Session Today and:
• Gain better clarity of your organization's vision.
• Uncover hidden challenges and blind spots that could be sabotaging your success
• Leave this session renewed, inspired, and re-energized about your business or non-profit.
Space is Limited. Click here to contact us with the subject line, "Free Strategy Session" or call: 630-326-3238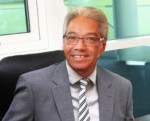 About the Author:
Gabriel Najera is the president & founder of the Najera Consulting Group. Gabriel is a frequent speaker to organizations. And, is a highly sought after advisor to corporate and nonprofit executives looking to develop a strategic thinking mindset.
Gabriel is the author of the forthcoming book, Lessons From the Field: From Farmworker to Fortune 500 Consultant. Gabriel is available to speak to your organization. To inquire about scheduling Gabriel for an upcoming speaking engagement or to inquire about our consulting services, please click on this link.