In 1996 I read a book titled  "The End of Work," by Jeremy Rifkin.  According to Rifkin, U.S. corporations at that time were eliminating more than 2,000,000 jobs annually. That was more than 5,000 jobs a day! And by doing the math, Rifkin saw The End of Work looming close by.
Since then Rifkin has written another book in which he makes the case of how the five-pillars of the Third Industrial Revolution will create thousands of businesses and millions of jobs. It appears he now sees a brighter future on the horizon.
In the meantime, the global outplacement consultancy firm of Challenger, Gray & Christmas, Inc. reported job cuts announced in the first seven months of 2015 represented the highest seven-month total since 2009, when 978,048 job cuts were announced amid the worst recession since the Great Depression.
"How do you survive in such an uncertain environment?"
I'm not here to debate the reasons for these ongoing job cuts.  Or, whether Rifkin is right or wrong. I'm here to pose the question "How do you survive in such an uncertain environment?"
The answer may be as basic as changing your perspective of the employee/employer relationship. In other words, thinking of yourself not as an employee but, as an independent contractor providing a product for a fee.
I don't mean you should go out and start your own business. Instead, think of yourself as CEO of "You, Inc." and your employer as one of your clients.
Incorporating yourself means being clear on your service, your product, and of your value and uniqueness. Every successful business begins with a firm idea of what products or services it plans to offer. And the value they bring to the marketplace.
You must do the same thing. If you can't define your product, your service, your value and uniqueness there's a good chance your client won't be able to, either. And remember, I'm asking you to view your employer as your client.
A good way to begin defining your service, product and value is to ask yourself, "What job is the client hiring me to perform? What benefits or outcomes do my clients gain as a result of that job?
Do not confuse the activities of your job with value. While working in Russia I recall meeting my Russian translator for the first time.  She politely introduced herself and proudly said "I'm here to translate Russian to English and English to Russian for you!" I thought to myself. "No you're not! You're here to help me close the deal!" Understanding how your activities translate into client value is key to cementing your position within your organization.
Another good question to ask is, "How unique is your product or service as compared to others offering the same thing? Keep in mind that your value and uniqueness is always going to be in direct proportion to:

The need for what you do.
Your ability to do it.
The difficulty in replacing you.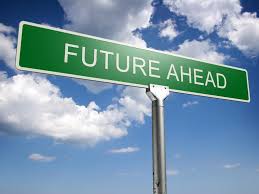 Let's face it, the business environment is not going to stop changing. Your future employability will depend on your ability to view yourself not as a cog in a machine, but as independent service provider.
Incorporating yourself and demonstrating your value and uniqueness is your key to surviving in today's uncertain business environment!
Are you ready to apply the power of "Incorporating Yourself"and thereby giving you a distinct competitive advantage in the marketplace? Click here to schedule a complimentary one (1) hour consultation. Allow us to help you use this new way of thinking to define, sharpen and propel your professional career.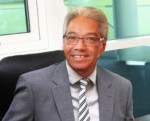 About the Author:
Gabriel Najera is the president & founder of the Najera Consulting Group. Gabriel is a frequent speaker to organizations. And, is a highly sought after advisor to corporate and nonprofit executives looking to develop a strategic thinking mindset.
Gabriel is the author of the forthcoming book, Lessons From the Field: From Farmworker to Fortune 500 Consultant. Gabriel is available to speak to your organization. To inquire about scheduling Gabriel for an upcoming speaking engagement or to inquire about our consulting services, please click on this link.