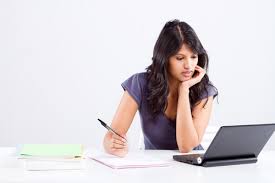 I have something different for you this time — a quiz. That's right, a pop quiz, just like you were back in high school and the math teachers says, "All right, close your books and take out a sheet of paper." (One advantage of this electronic medium is I don't have to hear you groan in response!)
This quiz is about professional presence. We all recognize a professional image when we see it. It's that special quality that sets certain people apart in business and in social circles. People want it because it's an advantage in many ways.
But what are the qualities that go into creating a professional presence? Susan Bixler author of "5 Steps to Professional Presence: How to Project Confidence, Competence, and Credibility at Work" has come up with a test to gauge whether you have it or don't. This quiz is a condensed version.
Take the Quiz and see how your professional presence measures up!