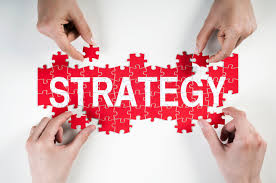 We wrap up our series on "The Top Four Reasons Strategies Fail" by discussing Reason #3: The barriers to strategy execution have not been identified and properly dealt with. And, Reason #4: Most organizations do not have a clear succinct strategy document. 
In part 1 we referred to to a poll of consultants conducted by Walter Kiechel of Fortune magazine that claimed 10% of all strategies are successfully implemented. Management guru Tom Peters referred to that 10% figure as being "widely inflated! What's going on?
Reason #3: The barriers to strategy execution have not been identified and properly dealt with.
In his book, Balanced Scorecard Step-by-step for Government & Nonprofit Agencies, Paul R. Niven identified 4 barriers to successful strategy implementation. He quantified in percent (%), the preponderance of this barrier in the organizations he surveyed.
Barriers to Strategy Execution:
Vision barrier – Niven's research showed that only 5% of organizations surveyed understood their strategy. In other words only 5% had the ability to articulate and communicate their strategy to others so that it made sense.
People barrier – Only 10% of the work groups within these organization had incentives tied to their strategy.
Resource barrier – 60% of organizations don't link budgets to strategy.
Management barrier – 85% of executive teams spend less than one (1) hour per month discussing strategy.
While Niven's book focuses on Government and Nonprofit agencies, our work validates that these barriers exist for businesses of all types.
Reason #4: Most organizations do not have a clear succinct strategy document
To quote Robert Kaplan, "Most organizations don't have a clear succinct strategy. Their 'strategy' documents often run upwards of 50 pages, and the so-called strategy consists of lists of product offerings, services, programs, goals and initiatives."
We feel his pain! Our criticism is how most organizations organize and present their strategic plans. They often start with the mission and then follow with specific products, service, programs or initiatives, followed by outlining key goals and objectives.
Outline of a Strategy Document
The mission of the business should begin the discussion. Here's where you present why you exist as a business and the purpose you hope to serve. If you're a non-profit this is where you succinctly describe your non-profit's Social Impact.
Next comes a discussion of your organization's values and vision.
Next comes a presentation of your business model. This is where you tell your story (i.e. the logic and rationale) of how you create, deliver, and capture value.
Your strategy comes next. Here's where you discuss the choices, area of focus, direction and priorities your organization will take to fulfill its mission and enhance its ability to create, deliver and capture value.
Finish with your tactical plan. Here's where you lay out a step-by-step action plan and time-frame for reaching your strategic goals. Problems, obstacles, or barriers which might be encountered, should be considered and the necessary resources (both human and financial) identified.
That wraps up our three (3) part series of "The Top Four Reasons Strategies Fail." I trust you've gleaned that What You Can Do About it, is Easier Than You Think!
For the month of August, Najera Consulting Group will be conducting Free 1 Hour Strategy Sessions for a limited number of owners of small to medium sized businesses and non-profit executive directors.
Schedule Your Session Today and:
• Gain better clarity of your organization's vision.
• Uncover hidden challenges and blind spots that could be sabotaging your success
• Leave this session renewed, inspired, and re-energized about your business or non-profit.
Space is Limited. Click here to contact us with the subject line, "Free Strategy Session" or call: 630-326-3238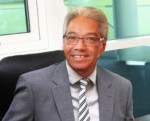 About the Author:
Gabriel Najera is the president & founder of the Najera Consulting Group. Gabriel is a frequent speaker to organizations. And, is a highly sought after advisor to corporate and nonprofit executives looking to develop a strategic thinking mindset.
Gabriel is the author of the forthcoming book, Lessons From the Field: From Farmworker to Fortune 500 Consultant. Gabriel is available to speak to your organization. To inquire about scheduling Gabriel for an upcoming speaking engagement or to inquire about our consulting services, please click on this link.