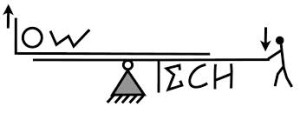 I'm old enough to vividly recall a world without hand held calculators, personal computers and other high tech gadgets.  I also remember how technology was portrayed as enhancing our overall communications with each other. While we are now able to communicate with each other – anytime and anyplace – you would think that our business and personal relationships would be better. On the contrary, since the advent of the fax machine and the evolution to voice mail, e-mail, Skype, text messages and the like, I have seen a steady drop in rapport building. And a similar decline in developing and maintaining personal and business relationships.
I'm not alone in this observation. Gloria Peterson, President of Global Protocol a training firm specializing in professional presence and business etiquette, notes the same thing. Gloria suggests that we use all the cool technical stuff to enhance our productivity but not forget the personal touch in building and enhancing relationships with colleagues, friends, and customers.
Call me "Old School" but I strongly agree with Gloria.  Some of my low tech suggestions in a high tech world are:
1. Make phone calls just to keep in touch. Get in the habit of just picking up the phone and saying "Hi, I've been thinking of you how are you doing? When I first began doing this I can't tell you how many times the response on the other end was "what do you want? or, "how can I help you?" "I don't want or need anything" I would say, "I just called to see how you're doing?" If I call and get their voice mail, I leave a message saying Hi, this is Gabriel. Nothing urgent. Just calling to see how you're doing."
It's a busy world out there. Many people find it very difficult to believe that you would just call to check in on their well-being. I've even been accused of not having much to do. On the contrary. I'm just as busy as everyone else. However, I find that the personal touch of a warm phone call beats out any well written e-mail 100 to 1.
2. Get in the habit of sending handwritten personal notes. The key word here is "handwritten." Do not type them out on a word processor! Buy and keep in your brief case or purse several types of small cards (blank cards, thank you cards, condolence cards, birthday cards, etc.) along with envelops and stamps.
You'd be amazed at the opportunities you'll find to send out these personal notes. I keep a file on the personal notes I've received over the years. I have many from family and friends but can count on two hands the number of personal notes from business associates.
3. Schedule face to face meetings whenever possible. In the October 2014 issue of Entrepreneur, Katherine Duncan points out that video chat, GoToMeeting, Skype, Google Hang-Out and other forms of electronic communication are great for meeting and communicating across distances and maintaining connections, but it's those face-to-face meetings that foster trust and lead to solid, long-term relationships and partnerships.
In fact, she goes on to say, a survey by e-mail marketer Constant Contact revealed that 48 percent of its respondents believe that a face-to-face meeting is the most effective driver of business (topping websites and e-mail marketing).
4. Make your high tech voice mail system more personal.  Many of the things that can make your voice mail more personable, also require that you update it every few weeks.  Update your greeting by including new information where appropriate. Tell callers when you're away, when you'll be back, and who they can talk to in the meantime. And, always, always, always return phone calls within 24 hours. Even if you don't have the time to talk the person at length call just to acknowledge the voice mail message and tell them when you will call back.
Frequent updates allow you to include all kinds of information that goes above and beyond the standard name – away from my desk – leave a message.  I suggest you read Perfect Voicemail Greetings: 10 Helpful Tips (Plus Examples!) by Kiera Abbamonte for additional tips on how to personalize your voice mail greetings.
Do these four (4) things to stand out in this High Tech world and watch your business and personal relationships flourish!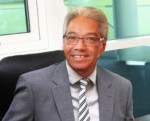 About the Author:
Gabriel Najera is the president & founder of the Najera Consulting Group. Gabriel is a frequent speaker to organizations. And, is a highly sought after advisor to corporate and nonprofit executives looking to develop a strategic thinking mindset.
Gabriel is the author of the forthcoming book, Lessons From the Field: From Farmworker to Fortune 500 Consultant. Gabriel is available to speak to your organization. To inquire about scheduling Gabriel for an upcoming speaking engagement or to inquire about our consulting services, please click on this link.