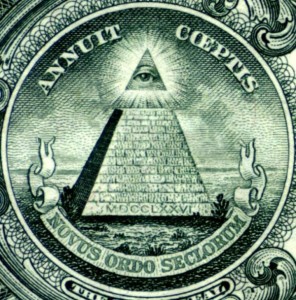 Take a look at the illustration of a pyramid on the back of a one-dollar bill. See how the apex— the "all seeing eye"—floats above the base? The symbolism is meant to suggest that the United States is not yet finished. In the business world, that unfinished symbolism could also be represented by the "shadow pyramid."
"The global economy has certainly forced companies around the world to become more competitive— and more creatively competitive," notes Dr. Albert A. Vicere, professor of business administration in Penn State's Smeal College of Business Administration. "Many corporations have responded to this by restructuring themselves as what we refer to as shadow pyramids."
In a shadow pyramid, companies "outsource" or contract out many essential, but not core, functions such as bookkeeping, data-processing, maintenance (and sometimes even Manufacturing) and keep and/or own those functions and individuals that are core in delivering value to their customers.
"A shadow pyramid is indeed flatter, leaner, more focused. A company is pared down to its essence."
"A shadow pyramid is indeed flatter, leaner, more focused. A company is pared down to its essence," says Vicere. "It represents only those competencies and processes in which the company excels on a worldwide basis. All other activities are conducted through contracts, partnerships and alliances."
But before you buy into the gloomy prognosis that outsourcing spells hard times for people inside the pyramid, consider this: for employees willing to reinvent themselves and to capitalize on their core value and uniqueness, the "shadow" holds many opportunities.
First, issues of employee loyalty and motivation are critical within a shadow pyramid. A company outsourcing part of its work depends on better communication, personal involvement and professional development.
This means that by promoting the competitive advantage you bring to your company— through your determination to stick to your core values — what you stand for as a professional, in other words— and by emphasizing your unique talents, you make outsourcing seem like a less attractive alternative.
Keep in mind that the Achilles' heel of outsourcing is that competitors use the same sources. But no competitor can lay claim to your time, abilities, and uniqueness. Make that clear in your business performance.
On the other hand, what if you are someone who has moved outside the pyramid and has become a service provider? What opportunity does the "shadow" offer you?
To attract and keep clients, you have to recognize two realities: cost considerations will always be a major driver, but service levels are very close behind. If a company can spend the same money and improve service levels, they will be interested in your service.
Many service providers have become more choosy about the type and value of deals they want. That may be smart business, but don't make the mistake of sacrificing your core values to getting "sweet deals." What makes someone valuable inside the company are the same attributes that make them sought after as service providers.
In a word, don't compromise on your worth, whether you're inside or outside the pyramid. Keep that in mind, and when it comes to the "shadow," you'll have it "made in the shade," as my coworkers in the factory where I started out used to like to say.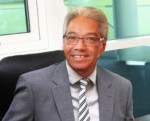 About the Author:
Gabriel Najera is the president & founder of the Najera Consulting Group. Gabriel is a frequent speaker to organizations and sought after advisor to corporate and nonprofit executives in developing a strategic thinking mindset.
Gabriel is available to speak to your organization. To inquire about scheduling Gabriel about an upcoming speaking engagement or to inquire about our consulting services, please click on this link.