Another Post in Our Series of DIY Consulting Tools We Share Every Other Tuesday!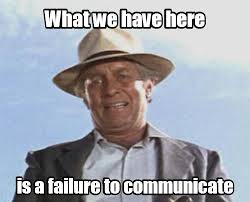 Everyone at one time or another has been in the situation where work team communication breaks down. Unfortunately in business a failure in communication usually causes a lot more harm than good.
A key cause of communication failure is how each of us interprets the information that has been presented to us.
Different parties interpret the same facts quite differently such that each may come to a different conclusion. Understanding the perspectives of your managers, team leaders, teammates, customers, and partners therefore is critical to reaching win-win situations and to achieving the business results you desire. Read more…